The history of HJORT BEER
Hjort Beer is a North Jutland family business with roots dating back to 2015 when the founder, Carsten Hjort, started experimenting with malt, hops, and yeast in his basement in the pursuit of the perfect beer. It began as a passion but quickly grew into something more when Hjort Beer won gold at the Danish Homebrewing Championship in 2017. Since then, we have been awarded numerous medals and prizes both domestically and internationally.
Carsten's background as an engineer and his fondness for classic beer styles have led to the development of a wide range of different beer types. Hjort Beer is brewed organically and only with the finest ingredients.
Award winning craft beer
As our mission is to perfect traditional beer styles and provide people with the best tasting experience, we have won several awards for our specialty beers over time. Hjort Beer has earned accolades in both Danish and international competitions.
Experience HJORT BEER
In addition to selling our beer in selected specialty stores and supermarkets throughout the country, Hjort Beer can also be found in bars and restaurants.
Additionally, we host beer tastings, which are perfectly suitable as an event for corporations and larger gatherings.
Hjort Beer er også at finde til udvalgte messer og events – følg med på vores Facebook.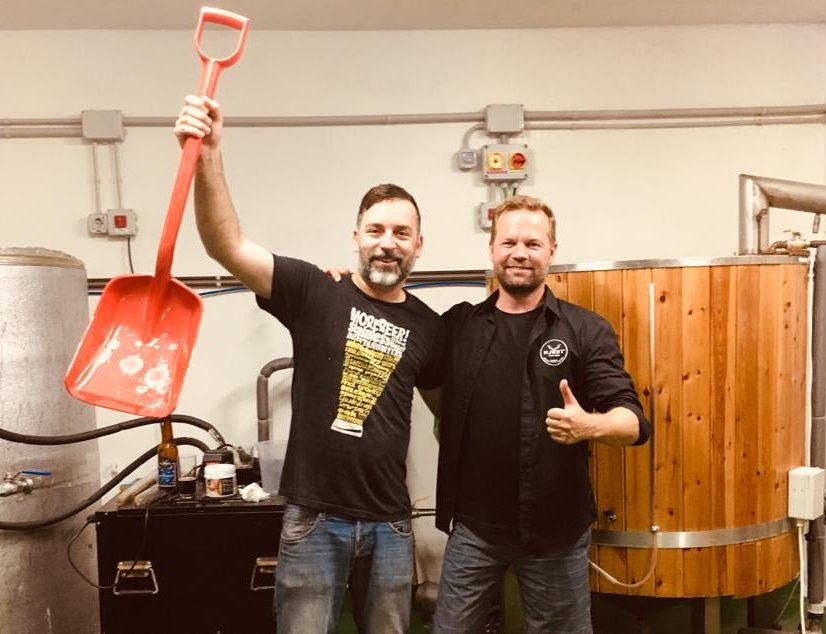 Inspiration from Spain and exciting collaborations
Carsten Hjort has lived for many years in northern Spain with his family and has drawn much inspiration from the area. This can be seen and tasted in our collaborations with our friends in Bilbao and Barcelona.
2019 Básquery Bilbao, (Ivars Hand - Dry-Hopped Witbier with the fruit Buddha's Hand.
2020 Drunken Bros (LOKI, Imperial Coffee Milk Stout 9,2%)
2019-2023 L'estupenda /Volta (Alexander the Great – Fadlagret Baltisk porter -Sour Beer 10 %)
Pop-up bar and participation in Danish beer tastings
In the summer of 2022 we had a pop-up bar at Stjernepladsen in Aalborg. We received a very warm welcome and enjoyed serving beer inside the pleasant venue and on the outdoor terrace.
In 2020 we were chosen by Carsten Berthelsen to participate with our beer Brown Bella in "Natholdets Julekalender" (large Christmas calender aired on Danish television). In 2019 we had our beer Orange participate in the largest online beer tasting in Denmark, organized by Craft Makers Collective.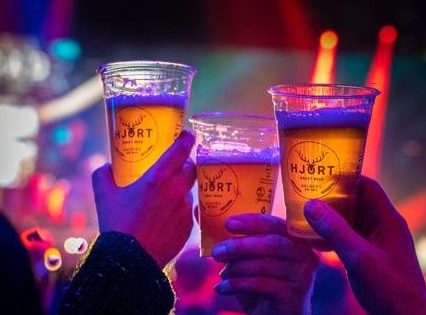 Future prospects
At Hjort Beer, we continue to work on perfecting traditional beer styles and to provide our customers with a world-class beer experience. In addition, we have a goal to become 100% organic in 2023.