RENT A DRAFT BEER SYSTEM FOR YOUR NEXT EVENT
We offer rental of draft beer systems with our delicious craft beer, so you can serve your guests gourmet beer at your next event!
We have the beer, the equipment and the experience to cater big corporate events as well as small private gatherings.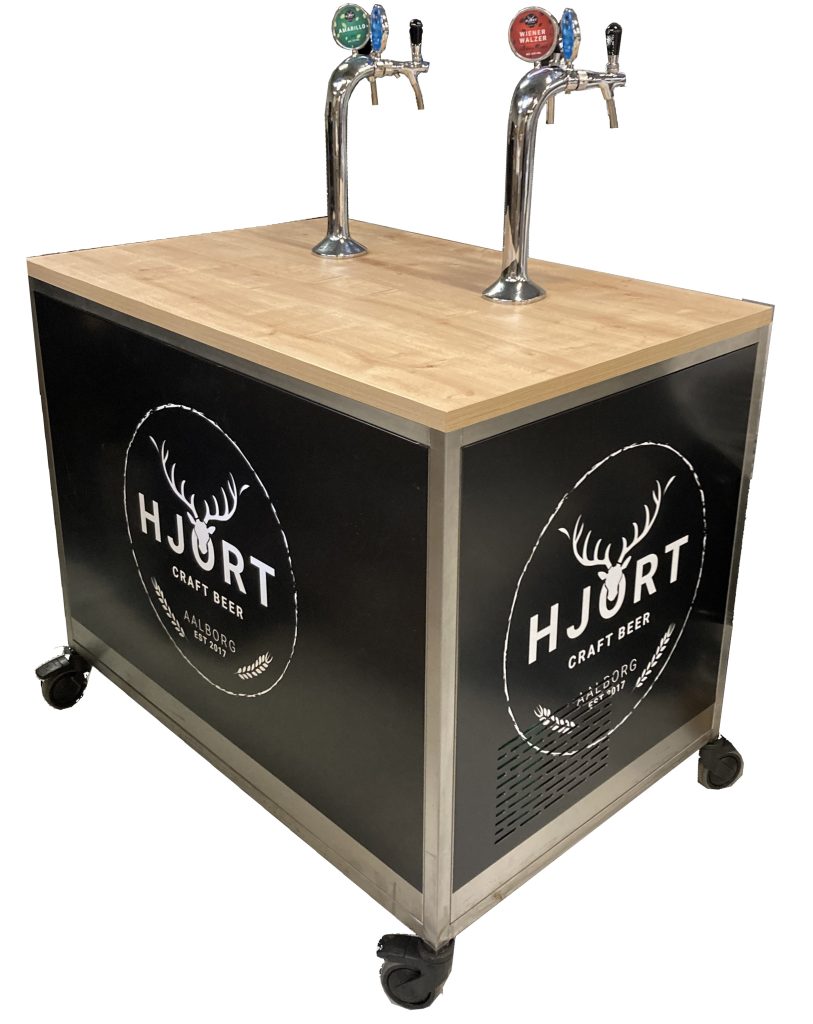 DRAFT BEER SYSTEMS
We have different options available when it comes to draft beer systems. We offer systems with 1 or 2 taps, as well as our handy "mobile-bar" with 4 taps that can serve up to 200L icecold draft beer an hour.
Rental of small draft beer systems from 250,- DKK
Payment only after the event and we take all unused kegs back!
Contact us for our current selection of draft beer in 20 liter kegs with S-coupling, as well as prices by email: fest@hjortbeer.dk
Considering beer from Hjort Beer for your next event? Hear what previous event organizers have to say:
""We chose to have more than one of Hjort Beer's beers on tap. This keeps people around longer. They really want to taste the different types and it's a good icebreaker to start a conversation with: 'What do you have in your glass? I need to try that too.'"
Søren Rasmussen, Managing Director, Danish Wind Export Association
"Having HJORT BEER as our exclusive beer provider has been a huge success. Hosting the Night Summit was a tough deal with 3000 people. Everybody wants to have beer at the same time, but HJORT BEER executed that perfectly."
Frederik Krebs, Head of Partnerships, Presidents Summit
ANY QUESTIONS REGARDING DRAFT BEER SYSTEM RENTAL OR SELECTION OF BEER?